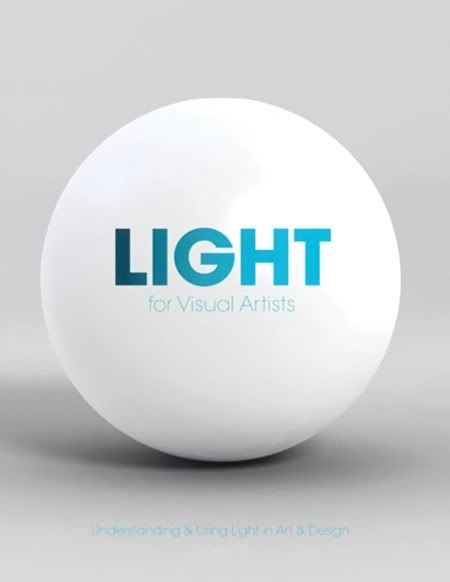 A few weeks ago I finally received my copy of Light for Visual Artists by Richard Yot. I wasn't really sure what to think of this book, as it wasn't squarely aimed at 3D artists, but is a bit more of a general reference.
It really is a marvelous book for 3D artists. Although it doesn't hold your hand and show you how to create each effect in 3D, it's a great resource listing many types of light and examples of each.
It covers basic studio lighting setups, outdoor and indoor light, natural light, various shadow properties, the way light reacts to different types of materials like chrome and translucent objects, colour bleeding and everything in between. I especially love the way each type of lighting discussed comes with the same picture of a white ball on a white background, so you can compare with other chapters and study the differences.
Although many of the subjects covered are not new, and anyone who has studied light in a decent capacity will probably know most of the contents, this book still has fantastic value as a reference tool, a cheat sheet for whatever you're working on.
I'm very impressed and would recommend this to anyone interested in lighting, both in 3D, 2D, and even film/photography.
Here's a link to the
Publisher's website
where you can see some example pages and a chapter list, and a link to
Richard Yot's website
where he's got a lot of great content under the tutorials section.