Animation is not an easy art to master, and getting resources to study it can be very expensive, and it can be hard to know what's good advice and what isn't.
If you're passionate about animation and have a piggybank to smash open, I recommend
The Animator's Survival Kit
by Richard Williams, a genius and master of the art. It's industry standard for aspiring animators and is packed full of useful tips and diagrams (we all know how hard it is to read massive blocks of text).
BUT, if you want to learn a bit more economically, the crew at Squeeze Studio have released their own book,
Animation Insiders - Workflow edition
.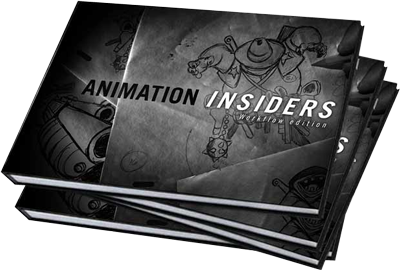 This book is packed with brilliant advice, tricks and tips, with a focus on workflow, the step by step of how the contributing animators work. Best of all,
You can download it for free from Squeeze Studio
!
Check it out :)